Our Boy DJ DP ONE showing off some of the bboy break and beat heavy hip hop vibes he will be throwing down at the 'Funk Fundraiser' Jam in a couple of weeks, check out this for a hype mixtape.
Soul of Sydney Block Party Radio #111: DJ DP One (Heavy Hitters, Turntable Anihilists, Brooklyn NYC)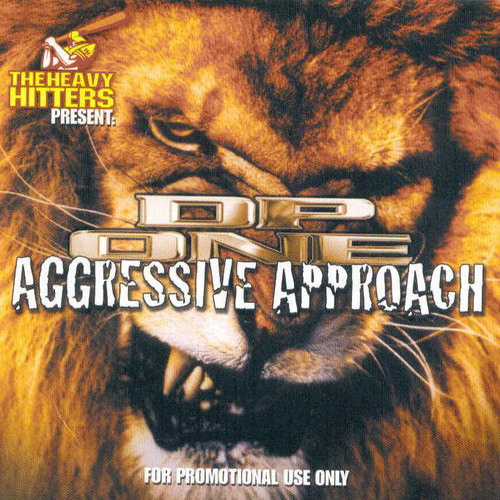 Aggressive Approach | Beat Heavy Hip Hop Mixtape.
★★ NEXT SOUL OF SYDNEY BLOCKPARTY ★★ 'The FUNK Fund-Raiser' Block Party (Sun Oct 27) feat. DJ DP ONE (Heavy Hitters, Turntable Anihilists, Brooklyn NYC)
www.soulofsydney.org/blockparty for info


Get the last few $5 donation/tickets here
Our main man, DJ DP ONE (Heavy Hitters, Turntable Anihilists, Brooklyn NYC) droped this dope beat heavy bboy inspired hip hop mixtape about a month ago.
Time: 1 hour 17 mins
Style: Classic Hip Hop Beats & Breaks
Mixed by: DJ DP ONE (Heavy Hitters, Turntable Anihilists, Brooklyn NYC)
Tracklist:
1. AGGRESSIVE APPROACH INTRO – HOT 97'S DJ ENUFF & DP ONE
2. SO WHATCHA SAYIN' – EPMD
3. I KNOW YOU GOT SOUL – ERIC B. RAKIM
4. SUCKER MC'S – RUN DMC
5. ALL FOR ONE – BRAND NUBIAN
6. THE CHOICE IS YOURS – BLACK SHEEP
7. MAMA SAID KNOCK YOU OUT – LL COOL J
8. YO THAT'S THAT SHIT – DIAMOND D
9. LIVE AT THE BBQ – MAIN SOURCE
10. CAN I GET OPEN – ORIGINAL FLAVOR
11. THE PHUNCKY FEEL ONE – CYPRESS HILL
12. ROAD TO THE RICHES – KOOL G. RAP
13. BACK TO THE GRILL – MC SERCH
14. THE GAS FACE – 3RD BASE
15. JUST TO GET A REP – GANG STARR
16. HOW I COULD JUST KILL A MAN – CYPRESS HILL
17. TRUE FU-SCHNICK – FU-SCHNICKENS
18. I AIN'T NO JOKE – ERIC B. & RAKIM
19. POISON – KOOL G. RAP & DJ POLO
20. GOLD DIGGER – EPMD
21. THREAT DEDICATION
22. T.R.O.Y. – PETE ROCK & C.L. SMOOTH
23. HERE WE GO – ORIGNAL FLAVOR
24. SCENARIO/SCENARIO REMIX – TRIBE CALLED QUEST
25. LICK THE BALLS JUGGLE – DP ONE
26. GUEST APPEARANCE BY FAT FINGAZ
27. LICK THE BALLS – SLICK RICK
28. STRAIGHT OUT OF COMPTON – N.W.A.
29. RATED R – REDMAN
30. PARTY AND BULLSHIT – BIGGIE SMALLS
31. PUNKS JUMP UP TO GET BEAT DOWN – BRAND NUBIAN
32. WHO GOT THE PROPS – BLACK MOON
33. GUEST APPEARANCE BY GI JOE
34. 93′ TIL INFINITY – SOUL OF MISCHIEF
35. LOOKING AT THE FRONT DOOR – MAIN SOURCE
36. SOUL CLAP – SHOWBIZ AND AG
37. HIP HOP JUNKIES – NICE AND SMOOTH
38. FUNKY FOR YOU – NICE AND SMOOTH
39. FUNKY DP MIX – DP ONE
40. J. BEEZ COMIN' THROUGH – JUNGLE BROTHERS
41. PAPER THIN – MC LYTE
42. RETURN OF THE BOOM BAP – KRS 1
43. GUEST APPEARANCE BY BLOWOUT
44. FAKIN' THE FUNK – MAIN SOURCE
45. GUEST APPEARANCE BY MISTA SINISTA
46. DON'T SWEAT THE TECHNIQUE – ERIC B. AND RAKIM
47. SPELLBOUND – K SOLO
48. METHOD MAN – METHOD MAN
49. POPPA LARGE – ULTRAMAGNETIC MC'S
50. REAL SOLO PLEASE STAND UP – K SOLO
51. RAMPAGE 2003 – ANCIENTS FEAT. C-RAYZ WALZ CUTZ BY BLOWOUT
52. RAMPAGE – EPMD
————————————–
★★ NEXT PARTY ★★ 'The FUNK Fund-Raiser' Block Party (Sun Oct 27) feat. DJ DP ONE (Brooklyn NYC)
The 2SER Supporter Drive 2013 Closing Party.
1PM @ SECRET FUNK OASIS.
Kid Friendly Vibes – Live Street-Art –
Afternoon Soul, Funk, B-Boy Breaks & Hip Hop Vibes –
2ser (107.3 FM) Radio Fund-Rasier
All ticket profit going to help 2SER radiothon.
Tickets;
$5 – Early Bird Ticket / Donations (On Sale Now)
Get Tickets Here –> www.dashtickets.com.au/event/hx2y0m691
Music by
DJ DP ONE (Heavy Hitters, Turntable Anihilists, Brooklyn NYC)
+ Local Support by;
Soul of Sydney DJ's & Friends;
Shan Frenzie (Groove Therapy Radio – 2ser)
Paris Groovescooter (Jumping The Gap – 2ser)
Phil Toke
Michael Zac
Eadie Ramia
DJ SayWhut
+ Live Sydney Street-Art Project Showcase feat. Billy Kid
Facebook Event–> www.facebook.com/events/187166934801778/
About the Event:
Soul of Sydney have teamed up with our good friends at Groove Therapy Radio & 2SER (107.3 FM) to bring you the 'Funk Fund-raiser' Block Party !
A kid friendly afternoon SOUL, FUNK throw down to close out the 2013 2SER (107.3 FM) supporter driv, feat. legendary B-Boy DJ, DP ONE (Heavy Hitters. Turntable Anihilists, Brooklyn NYC) + Local Support by Soul of Sydney DJ's & friends.
We are honored to be able to give a little love back to the much loved community radio station, 2SER (107.3 FM), the station and its specialist shows have been a massive reason we even started Soul of Sydney & have always been the first to support us any time with events and projects.
As keen listeners since the late 90's, the station has always provided such a fresh sound to Sydney's air-waves, flying the flag for all things Soulful & Funky with the dopest selection of New/Old (Soul, Funk, Disco & Hip Hop, House & Afro-Beat) sounds on seminal shows including; 'Back To Funk', 'Groove Therapy', 'Departure Lounge', 'Soul Glow', ground breaking events and some of the most supportive staff and presenters around.
They played a massive part in getting us into so much of the Soul & Funk sounds that built Soul of Sydney around, we are honored to be able to give a bit back to the station that has shaped all of us at Soul of Sydney as Music Fans, DJ's & Block Party organizers.
This is a throw-down is put together strictly for the love, for a good cause with ticket/donation profits go directly to the station to help keep the radio station on air for Sydney.
About DP ONE
—————–
Born, raised, and still residing in Brooklyn, New York, Daniel A. Pinero p.k.a DP One has spent most of his life immersed in Hip Hop. As a DJ, b-boy, and even occasionally lacing the mic with some rhymes as an emcee, he puts an immense amount of effort into keeping Hip Hop moving in a positive direction. Besides spinning at parties and b-boy jams around the New York City area as an active member of the Heavy Hitters and Turntable Anihilists, he serves as a resident DJ of two internet radio shows, and has toured internationally with notable artists such as Lauryn Hill, Estelle, John Legend, J-Live, Q-Unique, and Wordsworth. He has also been involved in various high-profile events such as the first Red Bull BC One battle in North America, which was held in New York City and hosted by KRS One.
Born in 1977, DP One began to hone his DJ skills at the young age of fourteen, in the midst of what many consider to be the "Golden Era" of Hip Hop. As a DJ he credits a lot of his foundation to the Alava family, who had the first DJ setup DP ever laid his eyes upon. It was with the Alavas that he deejayed his first house parties, which served as his first glimpses into life as a DJ. Additionally, DJ's Enuff, Vandal, and Tchak Nasty introduced him to battle videos, taught him his first scratch patterns, and inspired him to enter his first competition. He was later exposed to b-boying by A-B-Girl of the Domestic Apes Crew, which proved to be advantageous to his career as a DJ. He became familiar with break beats and the type of music that brought out the best in various dancers, and applied this knowledge to spinning at b-boy jams and battles, establishing his name as one of the premier talents in the scene. DP, an active member of the Universal Zulu Nation and Supreme Beings, served as the resident DJ of the well-known Braggin' Rites battles, which have been re-established as of October 2009, and also held down the wheels of steel at notable battles such as Kings of NY, Bboy Massacre, the 2007 Zulu Nation Anniversary, The Battle On Shaolin, and the Skill Methodz 10th Year Anniversary.
While he was making a name for himself amidst the b-boys and b-girls of New York City, DP was still making sure that he was making moves in other realms of Hip Hop as well. As his DJ career progressed, he had the opportunity to DJ for the likes of Miri-Ben-Ari, Lauryn Hill, The Fugees, Estelle and John Legend. His cuts and scratches have been featured on a multitude of tracks, including those of artists such as Pumpkinhead, Jadakiss, Marco Polo, Immortal Technique, Kurious Jorge and Statik Selektah. He also teamed up with DJ's Blowout, Xplor, and GI Joe to form a crew known as Turntable Anihilists, who have been living up to the name for quite a few years by releasing various mixtapes that have received positive reviews, including the Fire Your DJ and Underworld series. He has also appeared on TV shows such as MTV's My Super Sweet 16 episode about Star Trak recording artist Teyana Taylor. DP even performed in a Broadway play entitled Soular Power'd, produced by Kwik Step and Rokafella of Full Circle Productions. This opened the door to another Broadway opportunity in the form of NY Hip Hop Legends, produced by Rennie Harris. Both productions ran successfully for three weeks at the prestigious New Victory Theatre in NYC. Besides performing in New York hotspots such as SOB's and the Nuyorican Poets Café, DP One has performed on various continents, rocking shows in Colombia, South Africa, Japan, Iceland and in nearly every country in Western Europe. Currently, thanks in part to the growth of technology and the internet, DP one showcases his talent for free to the world, in the form of two internet radio shows. He is one of the resident DJ's for The Wax Cafe on pncradio.fm from 5pm to 7pm (EST) Fridays, with host Social Ebonics. He also appears every Wednesday night on The B Side with DJ Enuff & DJ Quiz from 10pm to 12am onwww.alistradio.net.
Although DP One places emphasis on showcasing the positivity that Hip Hop has to offer to the world and making sure that he is contributing to the progression of the various art forms that it encompasses, he takes this same approach to a smaller scale and strives for progression on a personal level. As a person who is constantly seeking to learn different scratch patterns, perfect a new routine, and dig through crates for hidden gems, he continues to grow and expand his knowledge and skills as a b-boy, DJ, and emcee, as styles, music, and technology evolve as well. The sky is the limit for DP One as he looks forward to nothing but bigger and better things to come in the future.
More info
www.soulofsydney.org
www.ourhousesydney.com
www.spiritofhouse.com.au
@soulofsydney
Related articles