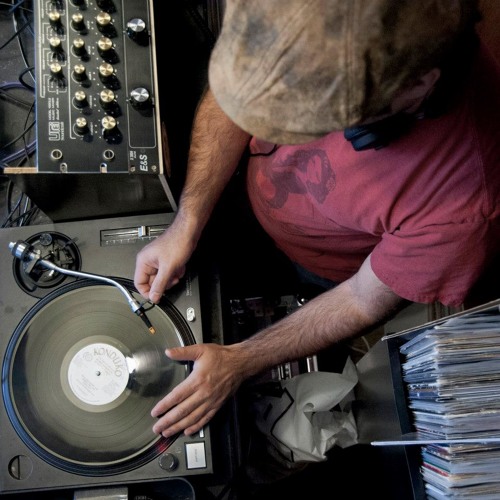 Soul of Sydney Block Party Radio #96:
Marcel Vogel 'No More Mind Games' Podcast:
A Monday Night Soul Jazz, Funk, Disco & House Trip
Style: Neo-Soul, Jazz, Funk & Disco Flavors.
DJ: Marcel Vogel (Lumberjacks In Hell, Amsterdam)
Time: 95 Mins
Recorded for Ubiquity Records.
Tracklist:
1 What did he say / no pain in pop 2004 By Nite Jewel
2 Maybe She dream of me / FE.fatbeats 2010 By The Foreign Exchange
3 Lumberjack Soul By Miles Bonny
4 What I wont do for love (Rick Wilhite Edit) / stillove4music By Bobby Caldwell
5 Tranquillo / elektra 1978 By Carly simon
6 You are too cool By Master Force
7 Playing hard to get / specter records 1982 By Vernon Burch
8 Easy does it / whitfield records 1978 By Willie Hutch
9 You can be what ya wanna be / Philadelpha International 1976 By Dexter Wensel
10 You are leaving me / kat family rec 1983 By Major Lance
11 Kilimanjaro (inst) / MJS 1981 By Letta Mbulu
12 1 In The Morning / philpot 2010 By Gerd
13 I heard it through the grapevine / Island 1979 By The Slits
14 The Drip Drop / funk By Evans Pyramid
15 Mind up Up Tonight / capitol 1982 By Melba Moore
16 Goin Crazy / ruff productions By Krank
16 Baby love / street style 1992 By Cassio
17 Everybody get down / TK By King Sporty
18 We love music By Kevin Saunderson
19 Din Da Da By George Kranz
20 Harlem Hendoo / rca 1967 By Al Hirt
lumberjacksinhell.com
@marcelvogel
www.facebook.com/Lumberjacks.in.Hell
www.facebook.com/DJMarcelVogel
www.residentadvisor.net/dj/marcelvogel
twitter.com/MarcelVogel
www.mixcloud.com/marcelvogel/
————————————–
★★ NEXT PARTY ★★ SOUL OF SYDNEY DISCO BLOCK PARTY SPECIAL – SUN SEPT 20 FEAT. MARCEL VOGEL & STEPHEN ALLKINS + SOUL OF SYDNEY DJ'S & FRIENDS.
Catch Marcel Vogel Playing @ Spirit of House Disco Block Party Special – Sunday Sept 29
for us in a fresh in a secret DISCO oasis in Sydney.
Strictly invite only jam, RSVP soulofsydney@gmail.com for updates on the jam.
Check www.soulofsydney.org for info on the jam.
Your good friends at Our House Sydney & Soul of Sydney proudly present;
Soul of Sydney: 'Disco Boogie Block Party Special' : An afternoon DISCO, FUNK & BOOGIE throw-down paying special tribute to the Disco & Funk era.
Feat. MARCEL VOGEL (Lumberjacks in Hell, Intimate Friends)
+ Local Support by Soul of Sydney DJ's & Friends (TBA)
Music: Strictly Soul, Funk, Disco, 80's Boogie Grooves, Garage, Early House vibes & beyond.
Afternoon Jam – Sunday – Sept 29 – 1pm
Throwing it down in a fresh secret inner-city Oasis (limited to 150 funk heads) RSVPsoulofsydney@gmail.com for early bird tickets & info.
We are proud to be hosting a very special afternoon with Amsterdam's infamous underground disco edit maestro & label don Marcel Vogel (Lumberjacks in Hell, Intimate Friends) who heads to Sydney for the first time as part of an Aus tour. Marcel is one of the craftiest disco selectors around, known globablly for his creativity effortlessly blending everything from Soul, Funk, Disco, Boogie & Garage vibes into his sets like it aisnt no thing. always with the freshest rare mixes and edits no one else can get their hands on, his sets mixes are highly regarded, weaving rare and choice cuts flawlessly.
His label 'Lumberjacks in Hell' is a driving force in the new school disco scene, championing old school infections Funk, Disco & Boogie grooves with a stack of the dopest disco edits around, including releases from the likes of; DJ Rahaan, Jamie 3:26,Hugo H.
Marcel's label has put out that much solid disco fire that '5 Magazine' described the label as 'the best Chicago label not physically located in Chicago'… As a DJ he always has the freshest rare selections of remixes, edits and underrgoudn releases that no one else gets their hands on for ages, expect an enjoy trip in body music.. taking inspiration from early house pioneers like Ron Hardy.. we can expect a very special set from the man known for his creativity and DJ talent.
More info
www.soulofsydney.org
www.ourhousesydney.com
www.spiritofhouse.com.au
@soulofsydney
——————————–
SOUL OF SYDNEY BLOCK PARTY RADIO!
BAD-ARSE BOOGIE, SOUL, DISCO, HIP HOP & AFRO-BEAT & EARLY HOUSE VIBES FOR LOVERS OF FUNK IN ALL ITS FORMS.
Hosted by Soul of Sydney DJ's & Friends from our extended 'Soul-Family'
Streaming on demand 24/7 at @soulofsydney.
Find us on Facebook www.facebook.com/soulofsydneyblockparty
Follow us for Mix-tapes, Secret Block Party, Park Jams & Warehouse Party info
– facebook.com/soulofsydneyblockparty
– facebook.com/soulofsydney
– soulofsydney.org
– soulofsydney.org/blockparty
– soulofsydney@gmail.com
– twitter.com/soulofsydney
– @soulofsydney
– instagram/soulofsydney
Email us soulofsydney@gmail.com for tracklisting, download links or to have your mixes featured.
For Bookings for any DJ's you hear in these mixes or at our events just get in touch;
Email- soulofsydney@gmail.com.
Mobile- 0405 494 138
FB – facebook.com/soulofsydney
Related articles