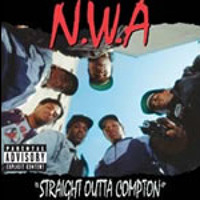 Soul of Sydney Music Documentary:
How N.W.A's 'FUCK THE POLICE' shut DOWN TRIPLE J (1990)
Censorship and NWA's Fuck the Police
triple j has always had a tradition of rejecting censorship. We refuse to edit the music and like to play it the way the artist intended.
Trawling back through triple j playlists is a good indication of what has been deemed offensive by the moral majority over the years.
Generally, if its offensive, we've played it.
Double J kicked off in 1975 playing a song that had never been played on radio before, the Skyhooks – 'You Just Like Me 'Cause I'm Good In Bed'.
In 1989 triple j was the only station in the world playing NWA's 'Fuck Tha Police'. It bounced across the airwaves for 6 months before the police and politicians noticed and ABC management pulled it off the air.
Responding in a way that was true to the station, we played NWA's track 'Express Yourself' for 24hrs straight – 360 times in a row.
FROM THE GUESTBOOK…
Tim: One of the events that really set the station apart in my mind, and earned a lot of respect, was in the early 1990s when triple j played NWA's "Express Yourself" on continuous loop for 24 hours in protest against a management decision to ban "Fuck tha police", also by NWA. It's always stuck out as an example of the media serving its purpose (and was damn funny at the time).
Hamish: My favorite moment was when NWA were banned, and as a protest you played, "Express Yourself" for 24 hours. I have told people all around the world about that and they always think it is the ultimate freedom of speach protest remark, especially concidering it was from a government station.
Klare: My favourite triple j moment would have to be when you played NWA's 'Express Yourself' straight for 24hrs as a protest to censorship and not being allowed to play 'f**k the police'. I think it was around 1989? I thought it showed true Integrity and support for the DJs.
Related articles