Vivid 2019 has officially started & for three weeks Sydney will be blessed with three weeks of MUSIC, ARTS & CULTURE and everything else that comes with it. This year's music portion is pretty large so we thought we should share some of our recommendations & some of the events that we will be attending.
Andrew Bukenya presents Do the Spike Thing | Vivid Art After Hours: MAY 29 (This Wed) | Free Entry https://www.vividsydney.com/event/music/vivid-art-after-hours-andrew-bukenya-presents-do-spike-thing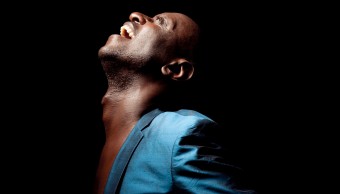 We are so happy to see this one on the VIVID line up this year. Soul of Sydney crowd favourite ANDREW BUKENYA will present this live musical tribute to SPIKE LEE with his full band. We will be down here with a stack of friends, be sure to come down and say hello.
In a special live music tribute to Vivid Ideas Game Changer: Spike Lee (appearing on Sat 1 June at Sydney Town Hall), Andrew Bukenya and his band reinterpret the cinematic soundtracks of this provocative filmmaker and trailblazer.
Spike Lee's movie soundtracks represent a veritable cookbook of flavours, from the nostalgia-imbued, soul stirrings of Crooklyn and the pulsating RnB of Do the right thing and the jazz-seasoned pot of Malcolm X, to the bitter-sweet melodies of Clockers and gospel-tinged spice of BlacKkKlansman. Bukenya and his band have handpicked an eclectic collection of songs that illuminate and drive some of the most memorable films in contemporary cinema.