Vivid 2019 has officially started & for three weeks Sydney will be blessed with three weeks of MUSIC, ARTS & CULTURE and everything else that comes with it. This year's music portion is pretty large so we thought we should share some of our recommendations & some of the events that we will be attending.
Andrew Bukenya presents Do the Spike Thing | Vivid Art After Hours: MAY 29 (This Wed) | Free Entry https://www.vividsydney.com/event/music/vivid-art-after-hours-andrew-bukenya-presents-do-spike-thing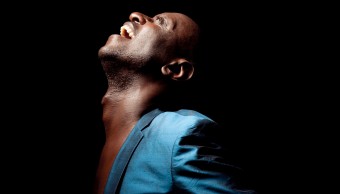 We are so happy to see this one on the VIVID line up this year. Soul of Sydney crowd favourite ANDREW BUKENYA will present this live musical tribute to SPIKE LEE with his full band. We will be down here with a stack of friends, be sure to come down and say hello.
In a special live music tribute to Vivid Ideas Game Changer: Spike Lee (appearing on Sat 1 June at Sydney Town Hall), Andrew Bukenya and his band reinterpret the cinematic soundtracks of this provocative filmmaker and trailblazer.
Spike Lee's movie soundtracks represent a veritable cookbook of flavours, from the nostalgia-imbued, soul stirrings of Crooklyn and the pulsating RnB of Do the right thing and the jazz-seasoned pot of Malcolm X, to the bitter-sweet melodies of Clockers and gospel-tinged spice of BlacKkKlansman. Bukenya and his band have handpicked an eclectic collection of songs that illuminate and drive some of the most memorable films in contemporary cinema.
Preceding the Music performance, author and radio and TV personality Meshel Laurie confesses to being a bad Buddhist, but every day she puts her energy into improving. She works in television, creates podcasts, writes books and parents twins, so she knows a thing or two about the mad juggle of modern life. In this talk with Benjamin Law, she offers a snapshot of her life and the speed bumps and detours on the path to enlightenment. Meshel may not be a beacon of Buddhist Zen…yet. However, as the saying goes, the journey of a thousand miles begins with one step. Or a shuffle to the instant coffee machine at five am.
WOMEN IN MUSIC – JADE MCRAE & FRIENDS | JUNE 1 https://www.vividsydney.com/event/music/women-music-jade-macrae-and-sayah-ziggys-barber-shop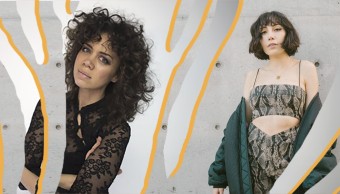 Ziggy's Barber Shop is hosting a series of pop-up live music parties featuring established and emerging female artists. Taking us out on a high note for the grand finale are two of Sydney's most loved soul singers, Jade MacRae and SAYAH
Jade MacRae released two full length RnB albums under her own name garnering critical acclaim and earning her three ARIA Award nominations as well as receiving numerous APRA Awards and other nominations. Her flair for live performance and dynamic on stage delivery has led to work with Australian greats such as Jimmy Barnes, Cold Chisel, Renee Geyer and Neil Finn, and international luminaries such as Ray Charles, James Brown, Dave Stewart (Eurythmics) and John Legend. Jade's unmistakable tone saw her cast as the voice of 'Cynthia' in the Cannes hit film The Sapphires and she remains highly sought after as a film, TV and studio vocalist to producers and artists the world over. Jade's vocals soar over deep soulful grooves with a sound reminiscent of Etta James, Ray Charles, Sam Cooke, Big Maybelle and Dinah Washington.
SAYAH is a singer-songwriter from Sydney with electro-soul flavours and self- confessional lyrics. Her dark, lush vocals draw comparisons to King Princess with a touch of Jorja Smith, yet it's hard to miss the soul and stylings of Erykah Badu and Amy Winehouse. In 2017 SAYAH's debut single 'Addicts' quickly shot to #1 on the Triple J Unearthed Pop Chart within days of being uploaded. Since then, she has played to a growing audience of converts around Sydney, including recently opening for Woodes and Triple J darling Ruel. Her appearance on Balcony TV won International viewers' choice on their "Show of the Week".
RENEE GEYER @ CAMELOT LOUNGE | JUN 12-13 www.vividsydney.com/event/music/renee-geyer-camelot-lounge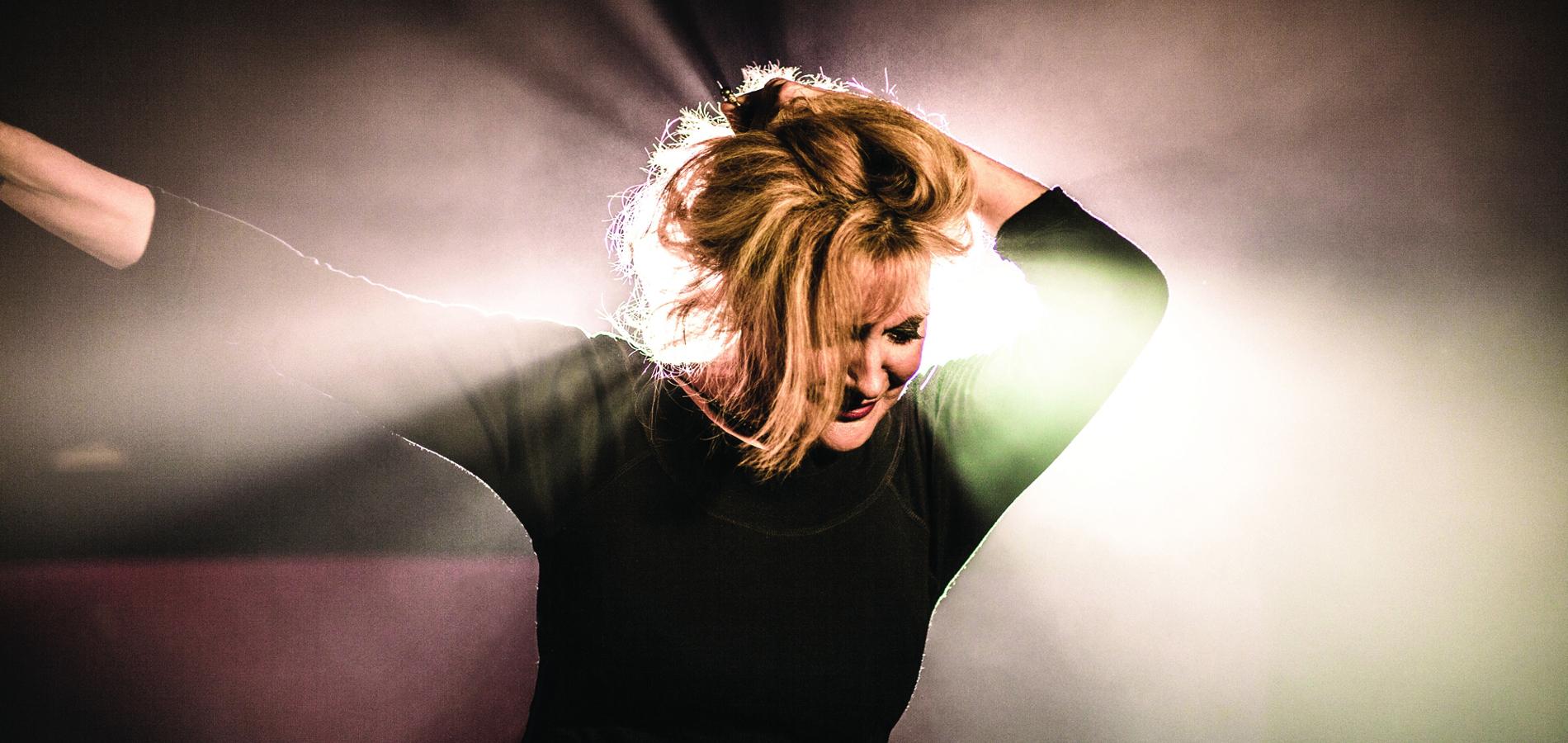 Renée Geyer returns to Camelot for two magical nights as part of the Vivid Sydney X|Celerate program.
Renée Geyer's past is Australian music history. Her career has spanned four decades and is still going strong. A precocious jazz, blues and soul singer in her late teens; Countdown royalty in her 20s; a string of pop, soul and reggae hits spanning the 70s and 80s; her LA years in the studio with the likes of Stevie Wonder, Sting, Joe Cocker and Chaka Kahn; her 90s renaissance with Paul Kelly. She is a singer, a songwriter, producer, & author. Whether in the studio or on stage, this is where Renée Geyer is home and continues to wow audiences with her remarkable voice.
MOTHERFUNK WITH SUPPORTS FROM KYOSHI & CINTA @ The Vanguard | MAY 31 ps://www.vividsydney.com/event/music/motherfunk-supports-kyoshi-cinta-vanguard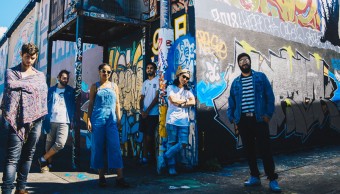 Motherfunk are back with their first headliner since 2018, bringing their funky, hypnotic, high energy dynamic to the first week of Vivid Sydney. With stunning supports from Kyoshi and Cinta, you know it's going to be a vibe. So, come down and boogie with us.
Sydney six-piece Motherfunk fuse hip-hop with funk, soul and jazz to make you boogie. Last year, Motherfunk released their debut EP Breakfast as well as their latest single 1800MOTHERFUNK followed by two respective tours, as well as performances at Rabbits Eat Lettuce, Newtown Festival, Secret Garden Festival and more. They're set to have a massive year in 2019 so don't miss Motherfunk's high energy live shows for Vivid Music.
SOUL OF SYDNEY VIVID SPECIAL feat. THE STRIDES & THE BIG ILCH | SUN JUNE 2 https://www.eventbrite.com.au/e/soul-of-sydney-vivid-special-feat-the-strides-the-big-ilch-live-sun-june-2-tickets-61376533865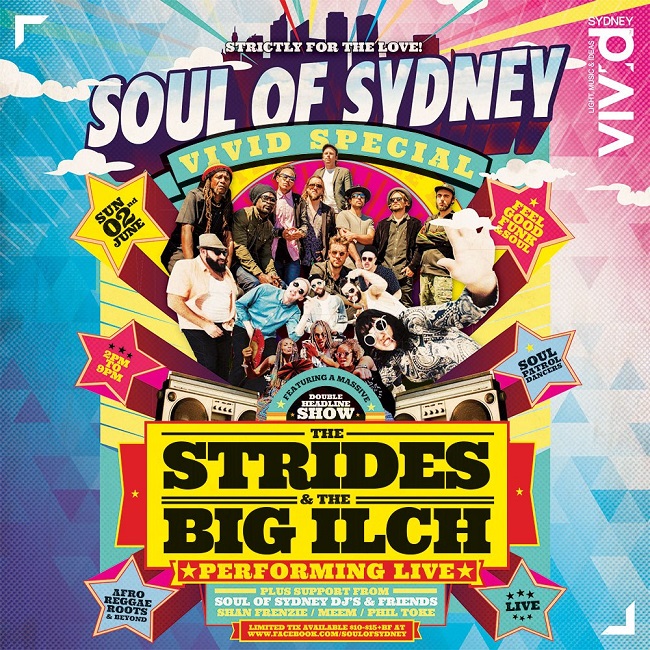 We are also hosting a Sunday afternoon special again this Sunday as part of vivid featuring two of our favourite local music collectives. Catch THE BIG ILCH & THE STRIDES bringing their powerhouse live shows to our dancefloor from 2pm.
Join the fun for an afternoon of Soul, Funk, Disco with a touch of live Reggae, Roots & Afro-beat flavours.
MAJUN BU LIVE // JUNE 15 https://www.vividsydney.com/event/music/majun-bu-vivid-special
Majun Bu is a multi-genre explosion of surf skank dance anthems. Hailed as one of Sydney's finest party bands, the energetic five piece has been a big contributor to the Sydney live music scene over the past couple years with their highly reputable live show. After a couple years on the live circuit, Majun Bu just released their debut album The Bu in January 2019. The Bu is a neatly packaged ten track album that displays some of the boys best material to date. Like a suckerpunch to the kisser, the boys deliver an uppercut of ska-funk tunes with soulful vocals, juicy rhymes, stank guitar and trumpet hooks. Majun Bu is a fun loving party where the eggs crack your ego and you find yourself back to the roots.
PURPLE RAIN (PRINCE TRIBUTE) LIVE AT THE SODA FACTORY | JUNE 5 https://www.vividsydney.com/event/music/purple-rain-soda-factory
Calling out to all your purple lovers- on Wednesday, June 5th and the week of Prince's birthday, we are extremely excited to present PURPLE RAIN. This evening is in celebration to one of our favourite artists who has always been on heavy rotation at The Soda Factory. We'll be featuring some of Sydney's finest artists filling the venue with 6 hours of the legend's repertoire & all-time favourite tunes. You can expect over 16 performers joining us ranging from solo acoustics to live bands, jams, DJ's & more.
Special guest Kristian Attard & Friends will be performing and extra special set featuring back to back Prince songs including Kiss, When Doves Cry, Erotic City, I Wanna Be Your Lover and more. The venue will be rained in purple lights and the dance floor will be ready. Get your little red corvette & let's go crazy!
VIVID ART AFTER DARK – OKENYO https://www.vividsydney.com/event/music/vivid-art-after-hours-okenyo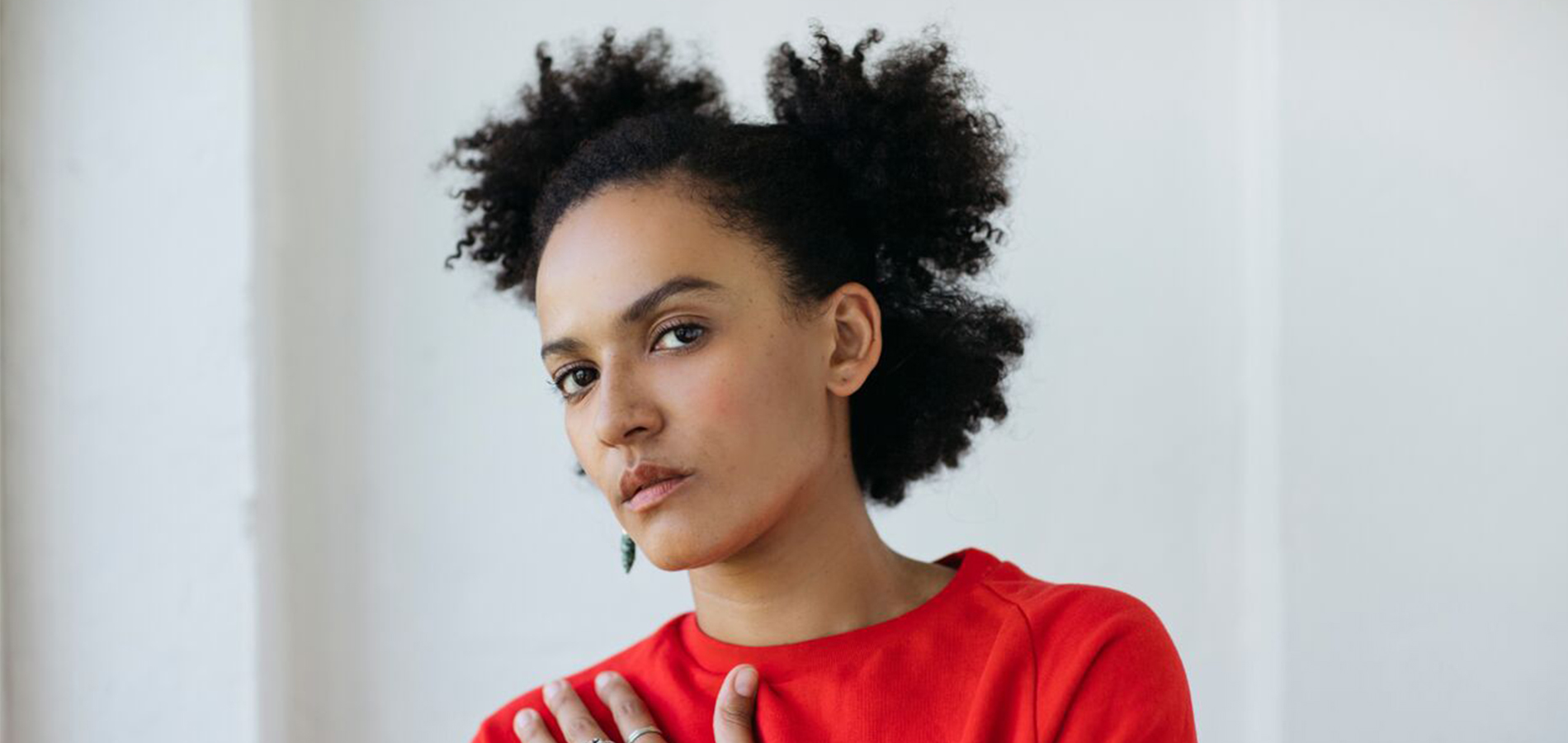 OKENYO has been described as 'equal parts Frank Ocean, Grace Jones and M.I.A'. Her voice is bewitching and she pushes the boundaries of electronic soul and pop. She is best known for the song Woman's World from her debut album The Wave and has just released the new single Hang Your Hat. OKENYO proudly shows her vulnerability and her strength through her lyrics. Catch this star on the rise.
Rapper, poet and author Omar Musa and artist Abdul Abdullah speak about how self-expression, creativity and story-telling has given each a powerful 'voice' to explore issues of identity and culture in modern Australia. After the talk hosted by Brooke Boney, Omar performs a selection of his blisteringly eloquent poems. Then, OKENYO will blow you away with her electronic soul and powerful voice.
Topical talks and live music are just part of the entertainment each evening. Stay for a free drawing workshop. Vivid Art After Hours events are free and everyone is welcome. While you're there, catch the Archibald, Wynne and Sulman Prize 2019 exhibition too (admission prices apply).
Herbie Hancock | June 10 at Sydney Opera house https://www.vividsydney.com/event/music/herbie-hancock
In an event not to be missed, the legendary Herbie Hancock will perform in the Sydney Opera House Concert Hall for one night only, drawing upon his innovative, massively influential six decade career of jazz, fusion, funk, electro, hip-hop and beyond.
Few artists have exerted as much influence over the modern music landscape as Hancock. The Chicago-born, 14 time Grammy-winner's illustrious career transcends both genre and era, from Blue Note Records prodigy and key member the Miles Davis Quintet – which redefined the shape of contemporary jazz – to his '70s smash jazz-funk crossover with the Headhunters, and as a true pioneer and originator of electro that made him a hero of successive generations.
Among Hancock's innumerable contributions: his '60s hits "Watermelon Man" and "Cantaloupe Island", classic Blue Note albums Maiden Voyage and Speak Like A Child, playing on Miles Davis's pioneering In a Silent Way, 1973's funk gem Head Hunters, the '80s electro smash "Rockit", his Oscar-winning score for Round Midnight and soundtrack to Michelangelo Antonioni's Blow-up, and his 2007 record River: The Joni Letters, awarded the Grammy for Album of the Year. Hancock has collaborated with everyone from Chick Corea and Wayne Shorter to Stevie Wonder, Joni Mitchell and Kendrick Lamar. In 2011, he was designated a UNESCO Goodwill Ambassador.
Mahalia Barnes & The Soul Mates + Lee Coulter & Dixie Maxwell @ Camelot/Django | June 9 https://www.vividsydney.com/event/music/mahalia-barnes-soul-mates-lee-coulter-dixie-maxwell-camelotdjango
Mahalia Barnes has been in and around music her entire life which helped shape her into the powerhouse soul and blues vocalist that has jaws dropping every time she picks up a mic.
Don't expect a quiet, polite, restrained gig, or a gimmicky soul show with costumes and scripted banter. This band covers the full range of the soul music spectrum, the show is dynamic, organic, raw and exciting. Great players, great singing and so much feeling.
On the night, Mahalia will be joined by The Soul Mates Franco Raggatt (guitar), Clayton Doley (keys), Benjamin Rodgers (bass) and David Hibbard (drums) as well as a few special guests!

CUMBIAMUFFIN live at 505 | JUN 15 https://www.vividsydney.com/event/music/cumbiamuffin-505
Iconic and unique Cumbia Orchestra. Unstoppable dance floor! Contagious, joyful rhythm from Latin America and the Caribbean. The project has the vision of introducing the purest sounds of traditional Cumbia to Australian audiences.