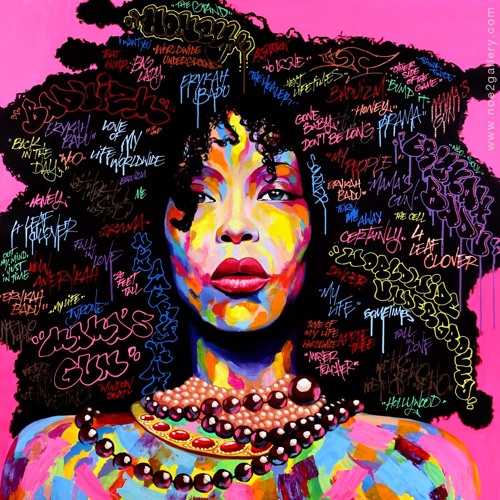 SOUL OF SYDNEY PODCAST #37 – BADU THE OLD AND NEW MIXTAPE – MIXED BY DJ NAIKI
DJ Naiki's fast paced turntable persona and music selection, and ability to chief rock any crowd has led him to become one of Australia's most respected and in demand DJs.
One of the founding members of the Chiefrockers, DJ Naiki has performed at many high profile shows and afterparties, for groups like Naughty By Nature, DJ Ca$h Money, Mystro, DJ Jazzy Jeff, DJ Krush Tour, NSW DMC Finals 1999 – 2002, and was one of the official DJs at the Olympic Village during the Sydney Olympics. Most recently DJ Naiki opened up the Sydney show of the Mobb Deep Blood Money Tour.
DJ Naiki is renowned for his incredible record collection, and his classic old school mix tapes.
Enjoy this mixtape!
ERYKAH BADU MIX "The old and the New"
1.INTRO
2.WINDOW SEAT / ERYKAH BADU
3.TOUCH A FOUR LEAF CLOVER / ATLANTIC STARR
4. FOUR LEAF CLOVER / ERYKAH BADU
5.CLEVA / ERYKAH BADU
6.SEARCHIN'(LIVE) / ERYKAH BADU
7.I'M IN LOVE / NANCY WILSON
8.HONEY / ERYKAH BADU
9.YOU CAN'T TURN ME AWAY / SYLVIA STRIPLIN
10.TURN ME AWAY(GET MUNNY) / ERYKAH BADU
11.BUMP IT PT1 &PT2 / ERYKAH BADU
12.LOVE OF MY LIFE(AN ODE TO HIPHOP) / ERYKAH BADU
13.BACK IN THE DAY(PUFF) / ERYKAH BADU
14.SHINING STAR / D'ANGELO FEAT.THE ROOTS ERYKAH BADU
15.DAYLIGHT / RAMP
16.COME CLOSE(REMIX) / COMMON FEAT. ERYKAH BADU,Q-TIP,PHARRELL
17.OPEN YOUR EYES / BOBBY CALDWELL
18.THE LIGHT(REMIX) / COMMON FEAT. ERYKAH BADU
19.APPLE TREE / ERYKAH BADU
20.LOVE OF MY LIFE WORLDWIDE / ERYKAH BADU,ANGIE STONE,BAHAMADIA
QUEEN LATIFAH
21.THINK TWICE / DONALD BYRD
22.THINK TWICE / ERYKAH BADU
23.BUG LADY / ERYKAH BADU
24.ON & ON / ERYKAH BADU
25.YOU GOT ME / THE ROOTS FEAT.ERYKAH BADU
26.CERTAINLY(FLIP IT) / ERYKAH BADU
27.OUTRO (SUMMER MADNESS)/ KOOL &THE GANG
Log on to DJ Naiki at:
www.facebook.com/djnaiki
Thank you, may 2011 be your year to grasp hold of what you aspire to achieve! Make it YOUR year! Anything is possible.
Love,
The Badu Team
Related articles