Documentary about MEL CHEREN and WEST-END RECORDS
feat. bits & pieces by Danny Krivit, Louie Vega, Nicky Siano, Joey Llanos, Kevin Hedge, Barbara Tucker, Joi Caldwell, Tony Humphries, Johnny Dynell, Louis Benedetti and some of the greatest West-End Records Releases

—————-
Soul TV #8: BILL WITHERS BBC CONCERT (1973)
or watch here
Bill Withers is one THE story tellers, check this short BBC live concert originally broadcast from 1973.
An absolutely beautiful
Both audio and video are as broadcast by the BBC.

Setlist:

00:00:00:00 Ain`t No Sunshine
00:03:18:11 Lonely Town, Lonely Street
00:09:14:16 Grandma`s Hands
00:11:40:18 Use Me
00:16:01:00 Let Me In Your Life
00:20:15:18 Lean On Me
00:24:47:08 Harlem
00:29:19:00 end
[category=bill withers,soul,funk,sydney,concert,full concert,soul music,jazz music,bbc]
——————————————————————————————————
SOUL OF SYDNEY TV #7 : PRINCE @ PAISLEY PARK (1987) FULL CONCERT
Because Sundays are supposed to be spiritual ! Prince live way back in 1987 @ Paisley Park featuring Sheila E. & Miles Davis
The concert seat fees were $200 for a charity and features Miles Davis doing a Solo during the epic 30+ min version of "It's gonna b a beautiful night".
Run Time: 85 Mins
Set List
Hot thing
If i was your girlfriend
Let's go crazy
Land of 1000 dances
Auld lang sync
Purple rain
1999
You got the look
Beautiful night,incl: Six(Miles davis solo)/Housequake/Chain of fools
Mother popcorn
Take the A train
Land of 1000 dances
Alphabet St
Cold sweat
For more dope Rare dope Audio & Video Email us at soulofsydney@gmail.com
——————————————————————
Soul TV #6: James Brown + B.B. King (RARE LIVE CONCERT).
LOVE THIS SHOW! TWO ABSOLUTE BOSS PERFORMERS DOING THEIR THING ON STAGE
——————-
Soul TV #5: Maceo Parker Live (Full Concert)
Soul, Jazz, Funk LEGEND Maceo Parker with a live lesson on stage in original party rocking!
Email us at soulofsydney@gmail.com for audio and video downloads!
http://www.soulofsydney.org/blockparty for more block party soul jazz funk vibes in Sydney… in a park !
——————————————————————
Soul TV #4: Nina Simone Live in Holland Dec 25th (1965)
Run Time: 40 Mins.
Songs Performed;
Brown Baby;
Four Women;
The Ballad of Hollis Brown;
Tomorrow is My Turn
Images;
Go Limp;
Mississippi Goddam.
Savage Dignity. Nina Simone is singular among jazz musicians. She had a vocal delivery that was more Charlie Patton than, say, Shirley Horn. Her cover of Bob Dylan's "The Ballad of Hollis Brown," presented on Jazz Icons Series 3: Nina Simone Live in '65 and '68, is a microcosm of Simone's performance style: kinetic, forceful, and emotionally intense to the point of discomfort. A force of nature when performing live, she gave concerts that were more event detonations than performances.
Simone's voice ran the gambit from ragged low Delta growl to Handelian alto, depending on the piece. On "Hollis Brown" Simone sings with a desperate earthiness. On "Why? (The King of Love is Dead)" she sings with the sweet gospel authenticity of her Piedmont home. Simone's near-frantic yet controlled rage is more than apparent on her signature civil rights song "Mississippi Goddam." The song is an angry complement to Billie Holiday's comparatively quiet, haunting account of coming upon a lynching, "Strange Fruit." A stunning protest song even today, "Mississippi Goddam" must have been a real showstopper in 1965.
Simone's more popular songs, "I Put a Spell on You" and Don't Let Me Be Misunderstood," are performed in an abbreviated fashion, and her more civil rights-oriented material is given a fuller workout. "Tomorrow is My Turn/Images" is presented as lightly and sweetly as "Go to Hell" and "Mississippi Goddamn" are delivered with bitterness and anger. The viewer would be hard-pressed to conclude from these performances that Simone would have been capable of the typical jazz standards set, but she certainly was. However, this is the mid-'60s, a period when the classics from the Great American Songbook were out of favor.
Simone's stage manner is regal and serious. She is no Louis Armstrong or Dizzy Gillespie, whose personalities made them full-bodied entertainers. Simone in performance was not about compromising her material. She dispensed with the amenities and simply performed, and what she performed she saw as the truth. In concert, Simone would scat, rock, and clap her hands as if she were speaking in tongues. These are electrifying recitals by the "High Priestess of Soul."
——————————————————–
Soul TV#3: Al Green &The Impressions LIVE on Soul Train (1975)
Originally aired on 6 April 1974 this classic episode of Soul Train hosted by Don Cornelius features live concerts by Al Green and also The Impressions.
Al Green performs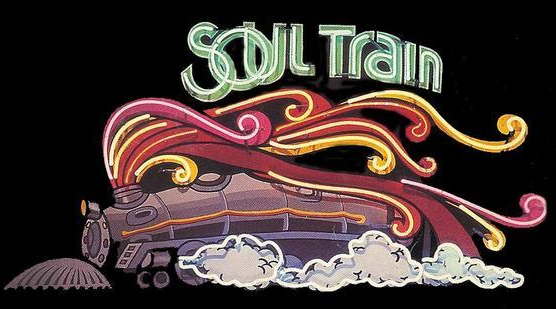 "Sweet Sixteen,"
"Jesus Is Waiting,"
"Living For You" and
"Here I Am (Come and Take Me)".
The Impressions perform
"If It's In You To Do Wrong"
"Finally Got Myself Together".
———————————————————–
Stéphane Tchal-Gadjieff & Jean Jacques Flori, (Universal Music)
Music Is the Weapon may be short, but it's essential viewing for Fela fans.
Filmed in 1982, the 53-minute documentary captures the late Nigerian musician/activist at his peak. (There are slight differences between the English and French versions, so it's best to watch both.) For the uninitiated, it's hard to explain–in mere words–how one man could so successfully mate the sexuality of James Brown with the righteous politics of Bob Marley and sinuous sounds of Miles Davis. Fela drew as much inspiration for his
"Afro-beat" from Martin Luther King Jr. and Malcolm X as funk, reggae, and jazz. Music Is the Weapon features interviews with Fela and a few of his many wives, along with performances of "ITT," "Army Arrangement," and other anthems. A controversial figure throughout his life, Fela is described as both "superstar" and "man of the people." This short, but potent document ably explores that dichotomy. –Kathleen C. Fennessy
——————————–
Soul TV #1 – 'Scratch'-The Documentary (2001)
[tweetmeme source="soulofsydney" only_single=false]
Related Articles