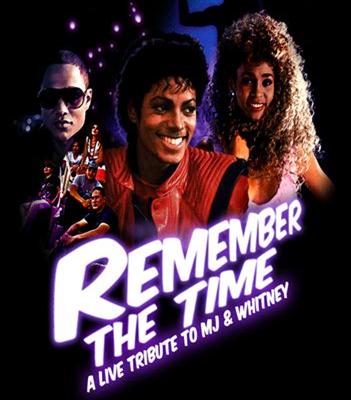 Remember The Time
in honor of their memory and music REMEMBER THE TIME a live TRIBUTE TO TWO MUSICAL LEGENDS WHITNEY HOUSTON and MICHAEL JACKSON.
On Saturday July 28th at one of Sydney's premier live music venues NOTES we will celebrate the music and memories of two of the world's biggest artists.
Headed by THE KAMI'S a talented musical family awarded an ACE award for BEST COVER BAND 2012 and featuring Sydney's King of Soul & R & B, MIKE CHAMPION, this tribute is set to be an amazing show.
You will hear all the hits including: "Remember The Time", "How Will I Know", "Thriller", "I Wanna Dance with Somebody", Billie Jean, "My Love is Your Love", "Rock With You", "So Emotional" & many more.Be prepared to dance!
On the decks to keep you grooving in between sets is Sydney's number one 80′s & 90′S DJ'S:
Don't miss your chance to pay your own tribute to MJ and WHITNEY.

WARNING: GUARANTEED SELL OUT EVENT – GET YOUR TICKETS EARLY!
SHOW ONLY TIX: $25 BF
DINNER & SHOW TIX: $49 BF
DOOR: $35.00
Bookings: Notes Live – (02) 9557 5111
75 Enmore Road Newtown
DOORS OPEN 7PM
Limited dinner/show tickets available, book early!
CLICK HERE for more information
Soul Of Sydney: 'FUNK' music blog, beamin' out of Bondi Beach, Australia.
Pushing local Funk, Disco, Hip Hop, Soul, House & DNB since 2009.
Web: http://www.soulofsydney.org
Facebook : http://www.facebook.com/soulofsydney
Twitter: http://www.twitter.com/soulofsydney
Last FM: http://www.last.fm/user/SoulOfSydney
SoundCloud: http://www.soundcloud.com/soulofsydney
Myspace: http://www.myspace.com/soulofsydney